Nr. 18    Juni 2011 TRANS: Internet-Zeitschrift für Kulturwissenschaften
---
Section | Sektion: Johannesburg in Literature
Florence: Reforming a proposal of performance
Myer Taub (University of Johannesburg, South Africa) [BIO]
Email: myersuniverse@gmail.com
---
 Konferenzdokumentation |  Conference publication
---
Florence began as an exploratory, performance project and an experimental intervention. It took place in Joubert Park and the Johannesburg Art Gallery, and was originally commissioned by Anthea Buys as part of Times Arrow, which were live readings and exhibitions that occurred at the Johannesburg Art Gallery between March–April 2010 (Buys 2010). As a performance project, Florence used multi-disciplinary forms to attract and engage the public with the inner city art gallery at the same time as present some of the gallery's important history through the retelling of Florence Phillip's (founder of the Johannesburg Art Gallery) life. Jillian Carmen describes how "Florence Phillips occupies a significant place in South Africa's early twentieth century cultural history … and as wife of mining magnate Lionel Phillips, who with other Landlords provided funds for purchasing Johannesburg artworks" (2005: 33). Florence Phillip's position of privilege not only provided the impetus for establishing Johannesburg's National Art Gallery but revealed how as a woman of her time she was often marginalised and curbed in her attempts to pioneer art into the national consciousness. "Ultimately she was outmaneuvered by powerful men … The Randlords who gave or withheld finance" 2005: 33). Carmen's description of Phillips position correlates with the aims of Florence as a research project as a means to create performance as intervention so as re-inform and subvert marginalised spaces in history.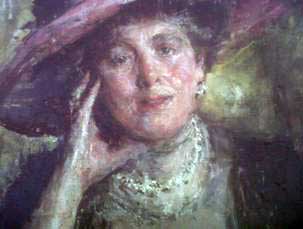 Fig. 1: Portrait of Florence Phillips (Antonio Mancini 1909, Johannesburg Art Gallery Collection). Photograph by author.
The project intended to create a thematic presentation based upon the juxtaposition of marginality and materialism. In doing so this intervention-based performance become a particular kind of method that excavates historical and genealogical fragments so as to reassemble them into an eventual dramatic narrative framed around the notions of the outsider. There were three phases or acts to this intervention: each with its own aim but also with an overall overarching objective towards reaching a degree of transformation for the performer and locating an integrated dramatic whole that might reflect a meta-narrative of dramatic text. All three interventionist performances intend to be replicated in the reproduction of the project in 2011. The intention of replication is to promote a critical, methodological practice comprising of reflexivity, and a comparative case study in order to encourage a process of refinement of the early experimental/exploratory stage of this project (of which I will further describe below) that then moves forward into a descriptive stage.(1)
The intervention (or first act) of Florence was called: "Only when it Rains". This was an invisible intervention that intended to explore the power of invisibility, the mask and the un-announced with intervention-like tactics. It occurred as an unannounced, invisible performance, occurring only when it rained. It was performed by myself wearing an inverted white "Scream" mask and Bio-Hazard suit in Joubert Park (which is positioned alongside the Johannesburg Art Gallery) on the Friday before the announced Sunday public performance. I performed a character that was primarily informed by the spontaneous interactions occurring with people in the park. Notably there was a significant encounter with several children in the park that led to them calling the character "Uncle Mlungu" as they constantly berated me for performing like a trickster who attempted to transgress the boundaries of park fences and enclosures around fountains.(2) Eventually "Uncle Mlungu" led the children into the art gallery. This was their first visit where they discovered the educational table and began to busy themselves by making drawings of our encounter.
Fig. 2: Only when it Rains. Photograph by Anthea Buys and Reshma Chiba, used with kind permission from photographers.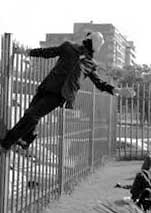 Fig. 3: Anything for money. Photograph by Simon Marcus, used with kind permission from photographer.
The second public intervention occurred on Sunday, 11 April 2010. It intended to express a concern around the material-like co-exegesis that seems to be apparent within the double-like relationships between histories and identities and archives. In this second intervention called "Anything for money", I performed as a character called "Greedburg", a Jewish art critic who performed as a mumbling, mutated hybrid of Soho Eckstein and Clement Greenburg and Uncle Mlungu.(3) This hybridised, white, Jewish, clown-like figure performed an external route between the park and the gallery, the gallery and the exhibit, the collection and the recollection. The body in this performed piece became a projectile of both stereotypical misrepresentation and the re-mapping of sand and dust. The character's external costume was an old, gangster pin-stripped suit added along with an additional internal costume which had my physical body wrapped in plastic packets filled with mine dust that began to leak out of the three-piece suit. These costumes along with the Uncle Mlungu'smask intended to suggest both ideas of misrepresentation and remapping. In the representation of stereotypes as in foreigner, outcast, gangster and Jew that were also aesthetically distressed suggesting how stereotypical representations might be remapped as misrepresentations. Remapping the representation as a misrepresentation was a conscious tactical ploy implying how a particular mode of aesthetical and performative rewriting might subvert the stereotype.
The performance began in the park where character "Greedburg" tries to scale the almost impenetrable boundary fence that separates the park from the gallery. In doing so, his white mask, once worn specifically for Uncle Mlungu is torn against the spikes of the fence. Unmasked, he eventually scrambles off and around the fenced enclosure, revealing a bloodied, bandaged man who can only say only one word: 'art'. "Art" becomes an outspoken repetitive word and with it, Greedburg unleashes a trail of leaking mine dust–leaking from his body. Mine dust and art are used to lead the public into the Johannesburg Art Gallery. These performative tactics suggest a socio-political perspective that implies how the legacy of mining in Johannesburg is closely linked to the material philanthropy that helped found the cities art. In the gallery, Greedburg identifies objects and things that are not necessarily seen as art, like elevator doors and public service posters but by placing golden stars on these objects and things they become art. Eventually the character is reflexively mutated by another male actor, who replaces Greedburg's presence in the gallery by following his trace of dispersed mine dust. The actor remains in the gallery as Greedburg stabs himself with a pair of found scissors while crying out aloud: "critic" then flees to the theatre in the basement of the art gallery.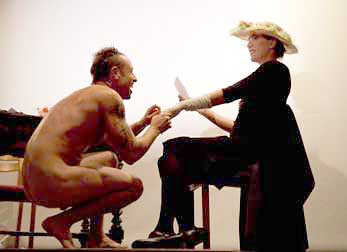 Fig. 4: "Practice what you Preach". Photograph by Simon Marcus, used with kind permission from photographer.
"Practice what you Preach", the third installment of the performance also occurred as public intervention on Sunday, the 11 of April 2010, following directly from the second intervention. The place of this last performance phase was contained in the unknown basement of the Art Gallery lecture theatre, which functions on rare occasions as a prayer hall and lecture venue. On the theatre stage was an actor, female, who is reading actual archival correspondence from Florence Phillips to her various male contemporaries similarly involved in her pursuit of creating a national art gallery in Johannesburg. As these letters are being read, "Greedburg" enters while still in his mine dust-ridden suit, promptly changes out of it, so as to appear on stage naked. Here the naked body represented a possible conduit of transformation. The unknown naked male persona attempts to transform into a woman by appropriating the Florence Phillip's letters from the female actor. In doing so, he also undresses the female actor, taking from her, her dress and her hat and changes into them. Once transformed, as "Florence", he leaves the theatre, exiting to the exterior of the Art Gallery where the enclosed, almost-barricaded gates of the gallery are reopened by "Florence" who then catches a mini-taxi into the city.
Intimacy framed in language as text, the notion of altered identities recurring in a continuum of invisibility and the interpolation of materialism made onto the objectification of identity juxtaposed alongside gender and history all seem to be apparent in the overall work. Where the work was less apparent was in its physicality. In this context, I mean the disruption of the enclosure made by the body. This might mean the performer eventually scales the fence that separates park and gallery. It also means discovering further ways to disrupt gender-like confines made on the body. Thirdly, the interactivity between the body and the physical landscapes of the park, gallery, theatre and city could be further explored. This would mean an interrogation of the interplay between internal and external landscapes existing within and alongside the self. How could different compositions of reality inform each other and assist in performance? The plurality in the states of being embodies both condition and process; meaning how forms continues to inform the process of forming (Chadhuri 2002:13). I want to acknowledge Edward Casey's ideas about landscape and the self, especially his ideas that inform what occurs to the physical self when it engages with physical landscape. In Casey's view as the self is absorbed by the landscape, the landscape becomes invisible. He means: "… the more we absorb it, the more we lose ourselves in it. To be fully be in the landscape, we must sacrifice as far as possible, all temporal, spatial and objective precision" (2000: 200). As much as there might be mutual engendering of invisibility between performer and the self there also needs to be projection of an internal mapping process embodied back into external reality. The activation of this process did not occur in the experimental phase of Florence. There needed to be further integration of what I imagine is both the convergence of internal and external landscapes of the self in the interplay of forming performance. Taking these above concerns into account contributes to an assessment of the project in its experimental stage that also acknowledges how the experiment is part of an ongoing research crisis.
My research always accommodates the notion of crises. Research crisis is when something in the process or something in the results is unsatisfactory, causing research anxiety. To describe these as failures would be out of place. Rather crises are keys to producing epiphanies and thereby developing the research itself. The exploratory process takes into account ideas of phenomena and encounter, and heuristic principles as ways towards resolving the research crises. Encounters, observations and conversations contributing to a comparative critique and towards facing a further generation of one's own practice are part of the resolution process.  An example of this is an ongoing conversation with historian and academic Jillian Carmen who has made a very specific historical study of Florence Phillips. The ongoing conversation, of which a fragment is presented below serves as a conclusion to this paper. The ongoing conversation in general relates to a method of performance in the Johannesburg Art Gallery that attempts to illicit the life of Florence Phillips as a catalysis for demonstrating how an undertaking of the self while investing in relational exchanges might accommodate the further development of a performance project that in turn might inform the development of practice led research in the creative arts.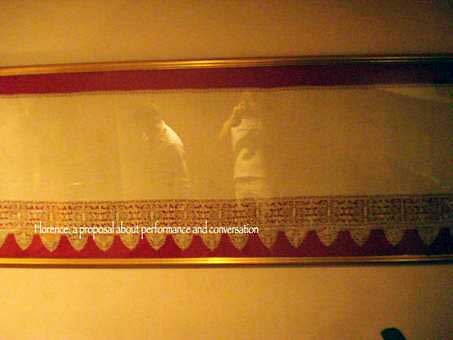 Fig. 5: Conversation about performance and "Florence". Photograph by author.
In our preliminary conversation I asked Carmen a series of questions and her answers have begun an ongoing conversation:
    
MT:
Can we start perhaps with your general reflection about the performance of the project as it originally occurred in  April 2010 – as you witnessed it?
JC:
I arrived late, not entirely my fault, as I was directed in different directions. Is this relevant?? I entered the auditorium as clothes were being exchanged and the woman was reading Florence's letters very crisply and throwing them down. The performance was enthralling: I recognised the letters, but the interpretation was entirely original and valid. I loved the interruption of the man walking down the aisle. Was this meant to be Lionel? Or Robert Ross? I recall the man-in-Florrie-clothes then walked out and into a taxi and disappeared.
MT:
That man played by Brian Webber was actually meant to be Lionel Phillips. But in general I was attempting to experiment with representing Florence Phillip's relationship with men.  Do you think there is an overall meta-narrative to this project work and can you identify it?
JC:
Another struggle, but for me (the historian coming in here) the sexuality/interchanging sexuality of the characters, and the characters themselves, seemed of relevance, and the portrayal of them perhaps wasn't accurate, but this didn't matter in terms of the theatricality of the piece. HOWEVER, it might add richness to the performance if the sexual inclinations (as far as I can accurately tell from reading between the lines of archival material) are explored/underlined: For an example Florence Phillips: had 'female problems' all her post-child-bearing life. The circular bath tub in Villa Arcadia was to cater for her perennial bleeding (her 'visitor' as she calledit, who visited very frequently). A sort of late Edwardian spa jacuzzi. I doubt if she had any sexual relations at this time of her life. But she certainly enjoyed flirting with beautiful young men and taking them under her wing.
This example extracted from an ongoing conversation with Carmen suggest an progression of a practice led research method that deliberates and engenders encounters as opportunities from the research crisis that in turn generates further research questions about doing practice so as to redeem one's practice of research. And it –is from and within this framework that the descriptive process begins in promoting the measure of replication as production.
---
Notes:
1 Efficacy of the research project occurs through a replication process. Replication is harnessed through a case-study methodology as a methodological template along with the projects. One project, beginning as experimental, is thereafter replicated through a distillatory process to become descriptive, then explanatory and, therefore, reproducible. The progression of each project from exploratory to explanatory is informed by a case-study methodology that I initially adapted from Robert K Yin's models of Case Study Methodology (2003a, 2003b). 2 Mlungu seems to have a variety of origins and meanings, but in this context, I assume, that the word is used in describing a white person in a patronising way.  3 Soho Eckstein is South African artist William Kentridge's figurative persona, often used in his charcoal stop frame animation, is a wry if not ironic symbolic of a South African Jewish capitalist.
Background:
In March 2010, I accepted a postdoctoral fellowship from the University of Johannesburg, facilitated by the Research Centre of Visual Identity and Design in the Faculty of Fine, Design and Architecture. My postdoctoral research is an inter-disciplinary approach in creating multi-disciplinary projects that are related to the self, engaging with the city of Johannesburg so as to transform the self and inform a larger long outcome of research, practice and produce dramatic narrative. The projects are multi-disciplinary in that–they combine performance, text, the body, site specific dynamics, heritage and urban theory, visual and conceptual art and film, – these elements are integrated into three module like phases (an exploratory project – a descriptive project and explanatory project) occurring at sites in the inner city of Johannesburg. Altogether the phases inform form part of the larger project and its intended dissemination called (self) production.
---


 Inhalt | Table of Contents Nr. 18
---
For quotation purposes:
Myer Taub: Florence: Reforming a proposal of performance –
In: TRANS. Internet-Zeitschrift für Kulturwissenschaften. No. 18/2011.
WWW: http://www.inst.at/trans/18Nr/II-5/taub18.htm
Webmeister: Gerald Mach     last change: 2011-06-21